---
24/7 EMERGENCY PHONE
707-332-5874
415-871-1956
_Serving Sonoma and Marin Counties and the larger world.

We are a full spectrum plumbing and solar thermal heating company for consultation, design, installation and service of your mechanical needs, bringing over four decades of experience in plumbing, solar hot water, hydronic & radiant floors and other related trades to the task. Let us show you how to reduce or even eliminate your fossil fuel energy source and how to save big on your gas and electric bills by adding a renewable energy system and helping you reduce the amount of energy you consume.
Investing in a solar thermal hot water heating system, radiant heating, low-flow faucets and fixtures, insulation & energy efficient windows are all ways to reduce your carbon footprint and become energy independent.

Sun Fire Plumbing strives to provide answers to all your questions concerning any plumbing, radiant and hydronic heating, special ranch and farming, laundry or other hot water needs, and solar thermal water heating as well as a greywater system for gardening and landscaping.


---
California's drought has caused all of us to re-think how we use our precious resource of water. There is a lot of water that just "goes down the drain" as the saying goes. Now, a large percentage of this wasted water is able to serve a second purpose, virtually doubling your supply of water used for things like landscaping for trees, ground cover and more. What could you do with an extra two or three hundred gallons of water a day?? The added bonus is that as a homeowner, you may be eligible for financing for your project if you desire, from the Sonoma County Energy Independence Program, 707-521-6200. This address will give you the information you'll need to get started; it's... www.sonomacountyenergy.org.
At Sun Fire Plumbing ranging from a few hundreds to a few thousand dollars, and a good average being $2500.00* for a 500 gallon storage tank with two full port outlets for dispersal. *SOME RESTRICTIONS APPLY. CALL FOR DETAILS


---
---
Sun Fire Plumbing works side by side with home & business owners, industry professionals and established reputable suppliers to bring you the latest technology at the best possible prices, handling all aspects of your project from conception to inspection to service and repair.
With today's' tax credits, state and local rebates and incentives, some systems pay for themselves in less than five years, and after that it's free heat for the next few decades, minus your maintenance costs of course. Considering a thirty-plus year system lifetime, if the system is properly maintained, you will realize a very substantial savings/payback in energy costs from your investment, all the while reducing your home's carbon- based emissions. Energy costs will continue to rise each year regardless of how much you use, so harnessing the renewable energy with a Sun Fire Plumbing solar thermal water heating system sets you free from those ever increasing costs of your hot water and heating energy needs.

---
Viega Climate Panel
®
is in my opinion, second only to concrete in the quality of heat energy delivered to any interior or exterior space.
The applications of high efficient radiant heating are limited only to our imagination and scope of project. With electromagnetic radiant heating, object are warmed, not the air space, making it 30-40 percent more efficient than a forced air system.
---
---
Below is a cost analysis/comparison of the two main applications of Solar Energy today. It's easy to see that we get Three Times the energy value with solar thermal water heating, which supplies not only your basic hot water needs but should also be put to use heating the house or other space. Solar thermal applications are well served in low temperature settings which deliver relatively large quantities of BTU's for space conditioning. (Estimations assume no available incentives, so actual payback times will depend on available solar rebates and tax credits.)
---
Solar Domestic Service Hot Water
System size:64 sq. ft. of collectors + 80 gal. storage
(Mod. effcy. -(50%–70%)
System Effcy. - (35%–50% )
System - cost $8,000
System cost per BTU/KHW produced - $0.09


Solar Domestic Photovoltaic Electricity
Grid-tied PV: 2 KW
(Mod. effcy. 5%–19%
System Efficiency - 4%–13%
Cost - 20,000
System cost per BTU/KHW produced - 0.27

---
---
Reach us now for immediate service in the Bay Area at 415-871-1956 OR THE CELL
(707) 332-5874
sunfireplumbing@gmail.com
CA. C-36 Lic. #403458
---
---
Read our feature "Solar Thermal Heating vs. Forced Air" on BayAreaForSale, a leading source for SoCal real estate, Florida State Homes for sale & Bay Area, CA real estate.
---
---
---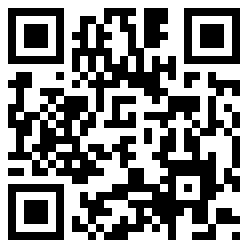 ---
---